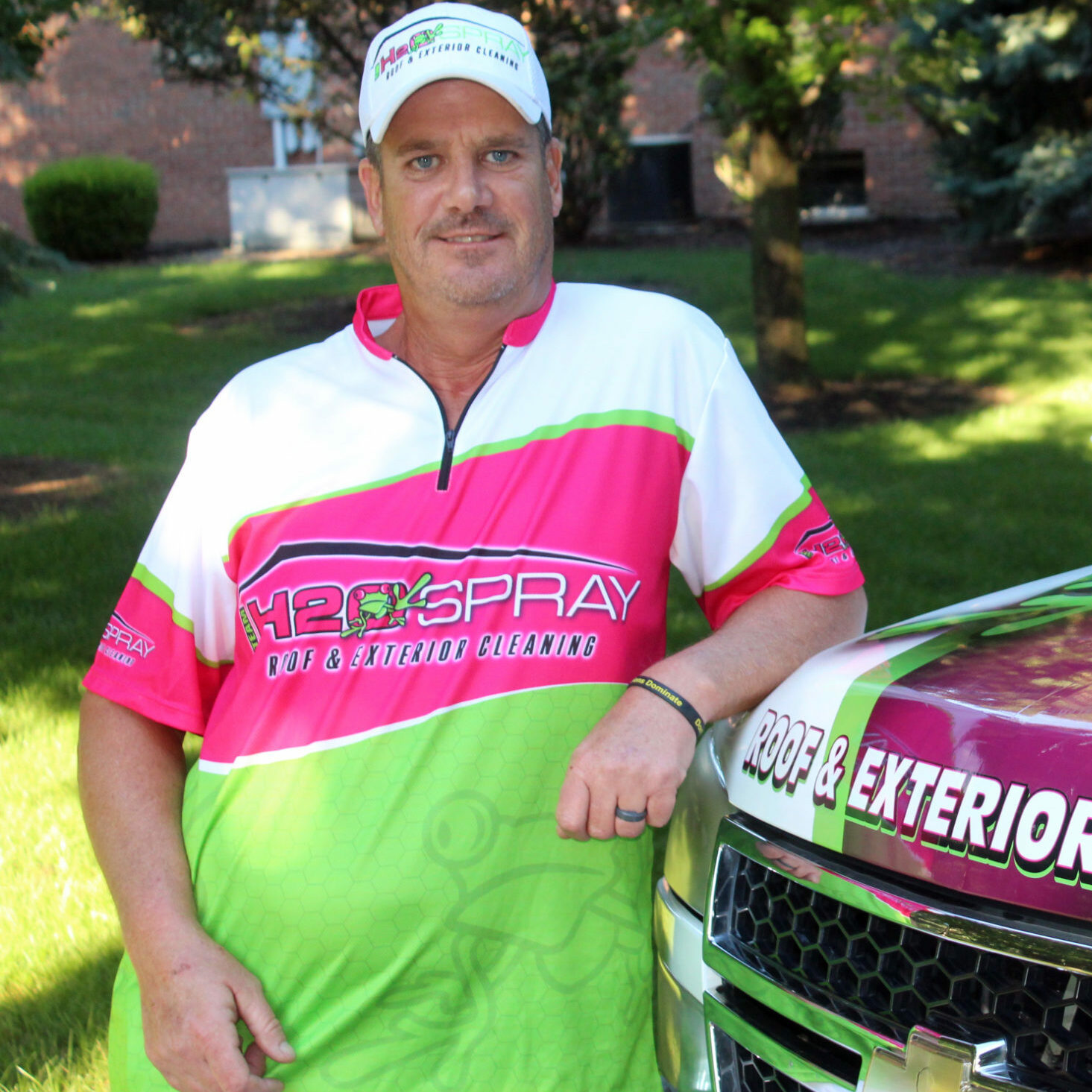 Brett
Founder/Co-Owner
Brett is happily married to his wife and Team H2O Spray's co-owner, Dawn.  Together they founded Team H2O Spray Roof & Exterior Cleaning.  "We have built Team H2O Spray to be the absolute best exterior cleaning experience possible".  Brett believes it requires a passionate team to accomplish great success.  One of our strengths are we clean in teams!
"Behind every great human achievement, there is a team".
Building Team H2O Spray has required laser focus and a strong attention to detail.  Most people categorize Team H2O Spray as "Power Washers"  while we do use power washers, our business is exterior cleaning! Our superior cleaning process is what helped us become industry leaders, with national recognitions from exterior cleaning associations worldwide.
"I always get a big smile after completing one of our services.  Watching the entire process is amazing, what we can do for the exterior of a property is sometimes unimaginable.  We genuinely care about our team, quality of the services we offer, and our valued customers.  From the large scale 2-week commercial cleaning projects, to our low pressure "safe roof cleaning transformations or our incredible 3-step house washing process, Brett simply loves to clean! 
Interested in a quote or more information?
brett@h2ospray.com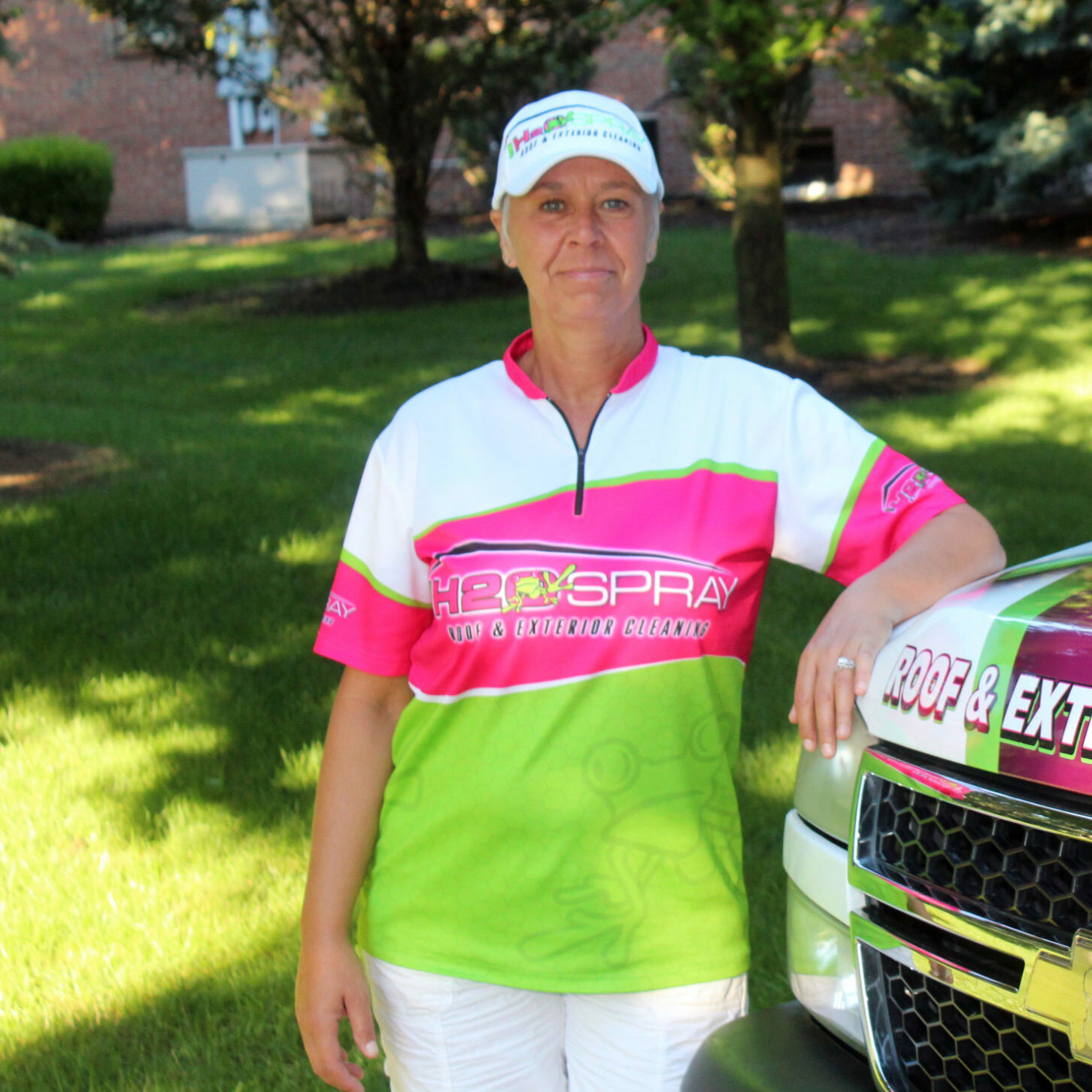 Dawn
Co-owner/Estimator
Dawn co-founded Team H2O Spray with her devoted husband Brett to serve the community they both know and care for. Prior to founding Team H2O Spray, she spent 11 years as an RN in Hospice nursing.  It was only natural, with her outgoing nature, that she continues to work one on one with customers in the field on estimates. Dawn loves the outdoors, so helping out on larger scale exterior cleaning projects is something she enjoys.  Team H2O Spray is more than a team, it is a family.  Dawn is a mother of two accomplished young men, as well as a grandmother.  She brings her nurturing spirit to the team and treats each member and customer like family.
Interested in a quote or more information?
dawn@h2ospray.com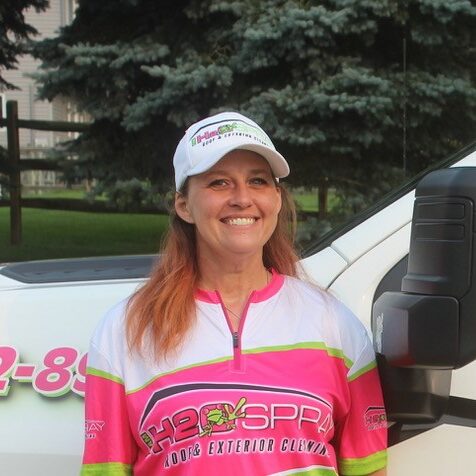 Erika
Office Manager
Erika has been with Team H2O Spray for 4 years. She is a mom to 2 teenagers. Erika's favorite way to spend her free time is being creative with her hands. She spins yarn, knits, crochets, weaves, embroiders, sews, paints and sculpts.  Her kids are following in her footsteps and are both accomplished artists.  They enjoy camping and playing games, as well as raising their farm animal's.  Erika's favorite part of working with Team H2O Spray is being with her sister Dawn daily and interacting with our customers.  "Being part of the Team has been both fun and challenging" She looks up to her sister and enjoys learning from her continually both professionally and personally.
Steven
Assistant Exterior Cleaning Specialist
Hi my name is Steven, I am a cleaning specialist for Team H2O Spray.  I am 20 years old and have been working with the Team for 4 months.  Dawn and Brett are very nice people, I respect their hard work and dedication to the business they have created.  They treat you like a family and don't make you feel left out.  Some hobbies I like to do are powerlifting, swimming, trying new things and hanging out with friends.  I enjoy working for the company and would recommend any of their services.